Imagine laying back in your favorite chair, feeling the warmth of a vibrating massage soothing from your toes up. Ahhh… does it get any better than that? Now you can achieve this blissful state at home with one of these top-rated vibrating foot massagers.
Whether you're looking for instant relief after long days, or to promote blood circulation - these powerful machines will deliver all the comfort you need. With every kneading motion and gentle pulsation, a foot massager can keep your feet supple and energized.
Read on for our rockin' report on the top five foot massagers so you can start living life pain-free today.
How We Choose The Best Vibrating Foot Massager
It can be hard to know which foot massager is the best for you. With all of the different types and brands of foot massagers on the market, figuring out which one is right for you can be a real chore. So we've read the reviews so that you don't have to and sifted through all the data to come up with five of the best-vibrating foot massagers on the market.
Rotai Vibration Foot Massager
Best Massager for your Calves and Feet
Check the Price on Amazon!
Why We Love It
The Rotai foot massager is here to save your calves and feet in more ways than one. This clever device utilizes vibrating points of acupressure and a central rotation system to deliver a manual massage experience right at home.
Your tired feet will thank you as the pain, soreness, and stiffness drift away with every luxurious massage session. Plus, using this foot massager is incredibly easy - simply click the "START/STOP" button followed by the "POWER" button to turn it off fast.
Give your Achilles heel some love and get yourself a Rotai vibrating foot massager for some much-needed relief today.
Good Things To Know
Rotai Vibration Foot Massager is an electric foot massager and a perfect way to unwind and relax at the end of a long workday, or to get some relief from your plantar fasciitis. With 5 auto modes and 20 adjustable speed levels, you can personalize your massage experience.
Need a longer massage? No problem! This foot massager has a smart timer that allows you to easily adjust (add or reduce) time by simply pressing the remote control or digital area of the machine. Plus, you have the option to customize 3 loops a day so that every session is unique and tailored specifically for you.
Cloud Massage Shiatsu Foot Massager Machine
Great Deep Kneading Technology
Check the Price on Amazon!
Why We Love It
Cloud Massage Machine is a one-of-a-kind comprehensive solution to all your foot pain. This device will take you away from your soreness and fatigue in moments. With its simple design, adjustable intensity settings, five different massage modes, and a wave of heat, this machine will give you a therapeutic and detailed massage every time.
Whether you're looking for relief from plantar fasciitis or just looking for some post-workout relaxation, the Cloud Massage Shiatsu Foot Massager Machine has got your tired feet covered. Experience deep kneading technology that promotes healthy circulation and improved blood flow so those long workdays are no longer so hard on your feet.
Good Things to Know
When you're weary from working around the clock you may wonder if you have any energy left for self-care. We get it – that's why there's the Cloud Massage Shiatsu Foot Massager Machine.
Giving people full control of their foot and ankle massage experience, this device is the ultimate combination of relaxation and relief. Let 5 massage modes (e.g. rolling massage, air compression therapy) whisk away the pain, while conveniently adjustable heat settings bring warmth and comfort to your toes.
Power Legs Vibration Plate Foot Massager
Great for Targeting Muscle Strengthening
Check the Price on Amazon!
Why We Love It
When your feet and legs are begging for a break, the Power Legs Vibration Plate Foot Massager is here to give you comfort.  All it takes is a few minutes on this lightweight and easy-to-use platform with its two oscillating acupressure massage heads to reinvigorate tired legs and feet.
Not only will you feel relaxed and revitalized after a session, but this foot massager can help tone your leg muscles too. With three preset program modes at your fingertips, it helps make it easier than ever to enjoy the restorative benefits of vibrational massage therapy in the comfort of your own home.
Good Things to Know
Get more than just a muscle-soothing massage with Powerfit Vibration Plate Foot Massager. Not only can this device give your feet and legs a relaxing, luxurious massage, but it's also great for targeting muscle strengthening.
With the flick of a button, you can easily switch between modes to control intensity and get the most out of your safe and convenient massage experience. All in all, this massaging vibration system will leave your muscles refreshed, toned, and invigorated - no spa trip necessary.
Snailax Vibration Foot Massager
Includes Heat Therapy to Promote Blood Circulation
Check the Price on Amazon!
Why We Love It
Experience the full body relaxation of an electric foot massager like no other with the Snailax foot massager. It is unlike your average massage machine. It features high-frequency powerful vibration, combined with over a hundred round grains to target those deep nerves and joints.
Adjustable with three massage modes, three levels of intensity, and two optional heating levels, you'll be sure to get relief no matter how tough that foot pain may be.
This massager is also equipped with heat therapy to promote blood circulation while promoting better sleep quality. Get ready to give those tired feet some well-deserved love.
Good Things to Know
Snailax Vibration Foot Massager is equipped with a remote control and embedded operation panel so you can easily control it without bending over. It helps to eliminate any pain and discomfort caused by long walks or standing for extended periods. Plus, its lightweight design makes it perfect for bringing to the office or on the go.
This electric foot massager is completely adjustable and fits any foot size. It also comes with a washable cover that softens massage intensity and makes it easy to clean up. And let's not forget - it comes with an impressive 2-year free warranty & 30-day free return – making it both practical and an ideal gift for dads, moms, men, and women alike.
Emer Electric Foot Massager
Helps Soothe Feet & Increase Circulation in the Legs
Check the Price on Amazon!
Why We Love It
Taking time for a break and treating yourself just got a lot easier with the Emer Electric Foot Massager: professional, convenient, and perfect for use at home or in the office. This massager includes adjustable vibration speed and 3 different modes of massage to provide ultimate relaxation.
With its deep kneading acupressure rolling technology, it can help soothe feet, increase circulation in the legs, tone muscles, and alleviate pain, soreness, stiffness, and fatigue. And its wireless remote control makes it convenient to use. Treat your feet today with the Emer Foot Massager.
Good Things to Know
Nothing screams relief after a long day of work or studying quite like an invigorating vibrating foot massage with the Emer foot massager. Featuring ten massage levels and three different modes, this massager is an absolute treat for your feet and lets you adjust the intensity of the pressure depending on the area - calf, leg, lower back, etc...
This versatile machine will suit everyone from women and men to teenagers and children engaged in long-term standing activities. What's more, if you need last-minute gift ideas for birthdays or Christmas, this electric foot massager makes for a perfect present.
And just in case something doesn't seem right during use, you can rest assured that they offer a 100% guarantee – with return & replacement services and lifetime free customer service included.
Top Vibrating Foot Massager FAQs
Do you have tired, achy feet? Do you need a quick and easy way to reduce stress and tension in your feet?
If you answered yes to any of those questions, then a foot massage is the perfect solution for you. But with all of the different brands and models of massagers on the market, it can be hard to know which one is right for you.
We've compiled this list of frequently asked questions about foot massagers so that you can make an informed decision before making your purchase.
What is a vibrating foot massager?
Vibrating foot massagers are specifically designed to target the many pressure points in your feet with mechanical vibrations. They feel like having a professional masseuse's hands gently kneading and rolling out knots and sore spots while providing some serious relaxation.
Many of these foot massagers come with remote control and multiple speed settings that allow you to customize your massage experience down to the exact type of vibration you want. Plus, they don't require breaking the bank at an expensive spa - just plug in and go!
So whether you're looking for pain relief after intense workouts, needing some stress relief after a long day, or just craving something special during your mid-day break time: crank up the volume on one of these foot massager machines.
How does a vibrating foot massager work?
A foot massager machine is like a magic box for your tired feet. The device consists of an electric motor and several vibrating nodes that are strategically placed to provide you with relief in all the right places. As soon as you power on the device, these nodes start buzzing in rapid succession and gently massage your feet with their vibrations.
You can control how intense or gentle the massage is by adjusting its settings accordingly to find just the right spot for yourself. One great thing about this device is that it provides relief from not only muscle tension but also promotes circulation in your body since foot massagers mainly target specific points along various meridians (energy pathways) which ultimately activate certain acupuncture points within our body and help balance energy levels – both physically as well as spiritually.
So, if you want to unwind after a long day at work or an exhausting workout session at the gym – go ahead and make sure to invest in one of these amazing devices.
What are the benefits of using a vibrating foot massager?
Let's face it, after a long day on your feet, you just want to get comfortable and relax. With a vibrating foot massager, that therapeutic relief is within reach. Not only does the vibration provide instant comfort to tired feet, but there are numerous other benefits too. Here are some of the advantages of using a foot massager machine:
Improved Circulation: Vibration encourages blood flow throughout the body, which can help promote better circulation in your extremities - including your feet. This improved circulation helps reduce swelling and relieves pain from built-up tension.
Soothing Stress Relief: Vibration therapy is known for its ability to reduce stress levels, so kicking off those shoe post-workday gives your whole body an extra dose of relaxation (and who doesn't love that?). The massage works wonders for calming those stressed-out nerves and muscles - no aches or pains here. They also help with plantar fasciitis and tight calves.
Durable Design & Rechargeable Function: Many vibrating foot massagers come with durable designs that make them easy to use while standing or sitting down - perfect if you have limited space at home or prefer convenience over anything else. Plus they come with rechargeable functions, so you don't have to worry about batteries running out during peak relaxation time.
How often should I get a foot massage with my massager?
Using a foot massager machine is a great way to relax, reduce tension, and soothe your tired feet — but like any treatment, it's important not to overdo it. The key is finding the right balance that works for you.
When it comes to how often you should use your vibrating foot massager, the answer isn't quite so straightforward. A general rule of thumb is around two or three times per week for best results — however, depending on individual factors such as age and level of activity this may vary. If possible, try different frequencies, and don't be afraid to experiment until you find out what works best for you.
It can also help if you use your vibrating foot massager in conjunction with other treatments such as stretching exercises or reflexology. Not only will this maximize its effectiveness in providing relaxation but also help reduce fatigue and pain from long days on your feet. Plus, by doing both at once, you can save time.
Finally, remember that we all have our unique body makeup requiring different routines and intensity levels when it comes to massage therapy. So listen to what yours tells you before deciding how often (or even if)you should use your vibrating foot massager.
How do I choose a vibrating foot massager that's right for me?
Choosing the right foot massager is key - it should offer a variety of massage options as well as adjustable intensity settings.
Before diving into specific models, first, consider how frequently and long you plan to use your massager. If you only need relief from time to time, then a basic model might do the trick; however, if your feet are constantly in pain or require intense massage therapy, then a higher-quality product would be more effective for regular usage.
Next, consider what type of vibration suits you best. Some users prefer steady vibrations that stimulate deep muscles at low frequencies for increased circulation; others opt for high-frequency bursts designed to quickly release tension within tight spots in the heels and ankles. Think about which type of massage could benefit your feet most before selecting one from the many available models on the market today.
Finally, assess how much power and control your prospective foot massager offers; some devices may have adjustable speed settings while others come with manual controls allowing precision customization throughout each session. With all these features combined (and more!), you can be sure that there is certainly a vibrating foot massager out there that meets all of your needs.
Can I use my vibrating foot massager on other parts of the body?
Absolutely! You can use your foot massager machine on other parts of the body according to experts. There are a variety of health and wellness benefits that can be derived from using a vibrating foot massager on places like your calves, back, and neck.
For example, using a vibrating foot massager can increase blood flow and circulation to these areas, helping reduce muscle tension which often leads to soreness. Vibrations also stimulate nerve endings which can help improve your overall mood and mental state as well as physical comfort levels. Additionally, vibration massage helps flush out toxins through lymphatic drainage resulting in better skin health for all the parts it is used on.
How long do I need to use my vibrating foot massager for the best results?
The length of time you use your vibrating foot massager will depend on the severity of your symptoms and how often you use it. Most people find that using the massager at least once a day for 10 to 15 minutes can help reduce pain, tension, and stress in the lower body while promoting relaxation and increasing circulation. However, if you experience any discomfort or irritation, stop using the massager and seek medical advice.
Are there any side effects associated with using a vibrating foot massager?
Generally, vibrating foot massagers are considered safe to use. However, it's important to keep in mind that some people may experience mild discomfort or irritation due to the vibration. Additionally, individuals with a pacemaker should avoid using any type of electric massager as there is a risk of electric shock. If you experience any unusual symptoms after using a vibrating foot massager, stop using it and seek medical advice.
What are some tips for using a vibrating foot massager correctly and safely?
When using a vibrating foot massager, be sure to read the instructions carefully and follow them closely. Additionally, start with a lower setting and gradually increase the intensity until you find a comfortable level. Make sure to keep your feet clean and dry before use, as this will help prevent skin irritation. Finally, avoid using the massager for more than 15 minutes at a time and stop if you feel any discomfort or pain.
The Best Vibrating Foot Massager For You
We're sure that no matter which foot massager you choose, its effects will be felt in every part of your life. Life is too short to go without a good foot massage especially when so many positive health benefits are at stake. If you need more information before deciding on which model of vibrating foot massager fits you right, click any of the links above and learn more about each product on Amazon.
We hope that our list has helped make the process a little easier and that you can find the right product to help support your health and well-being. And if you need help picking the right product, here you go!
Here are some other great products to check out that can help you live your Best Life!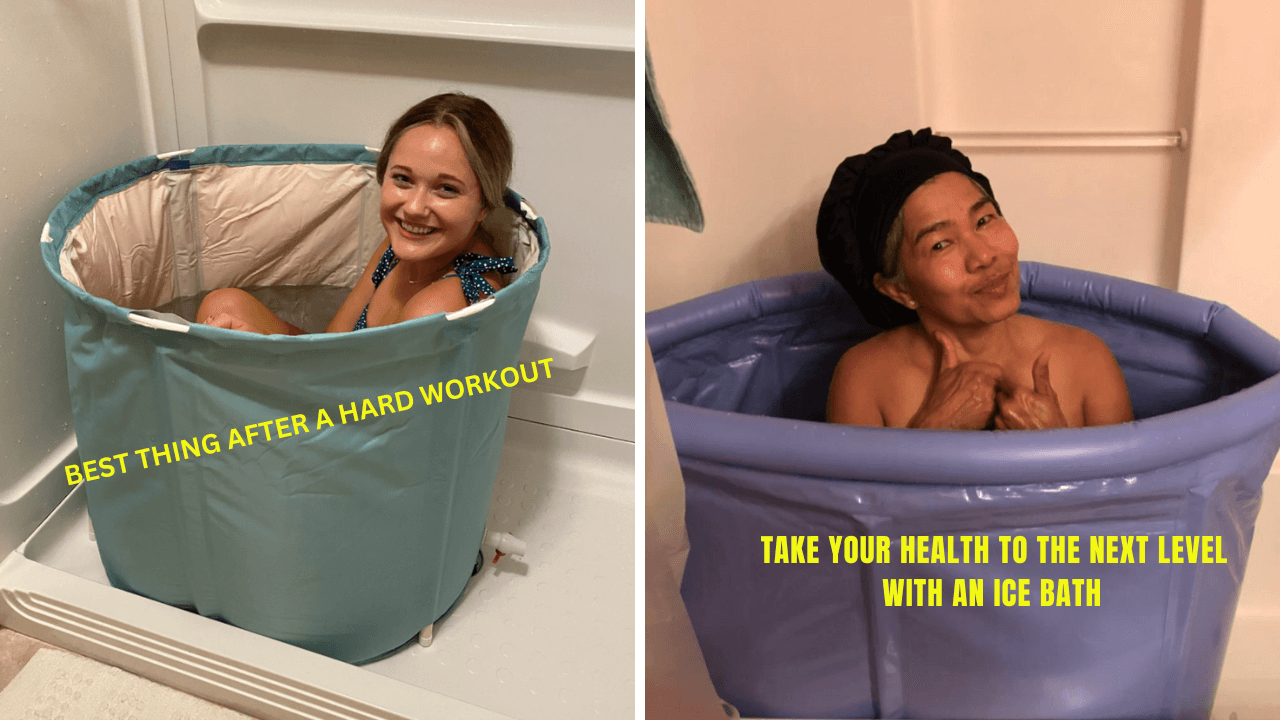 We hope you find your next amazing thing from the report above! Each product was independently selected by our editors after reading through many research and reviews to come up with the best selection. RockinReports may collect a share of sales or other compensation from the links on this page if you decide to buy something (that's how we stay in business). Thanks for reading and enjoy finding your next amazing thing!